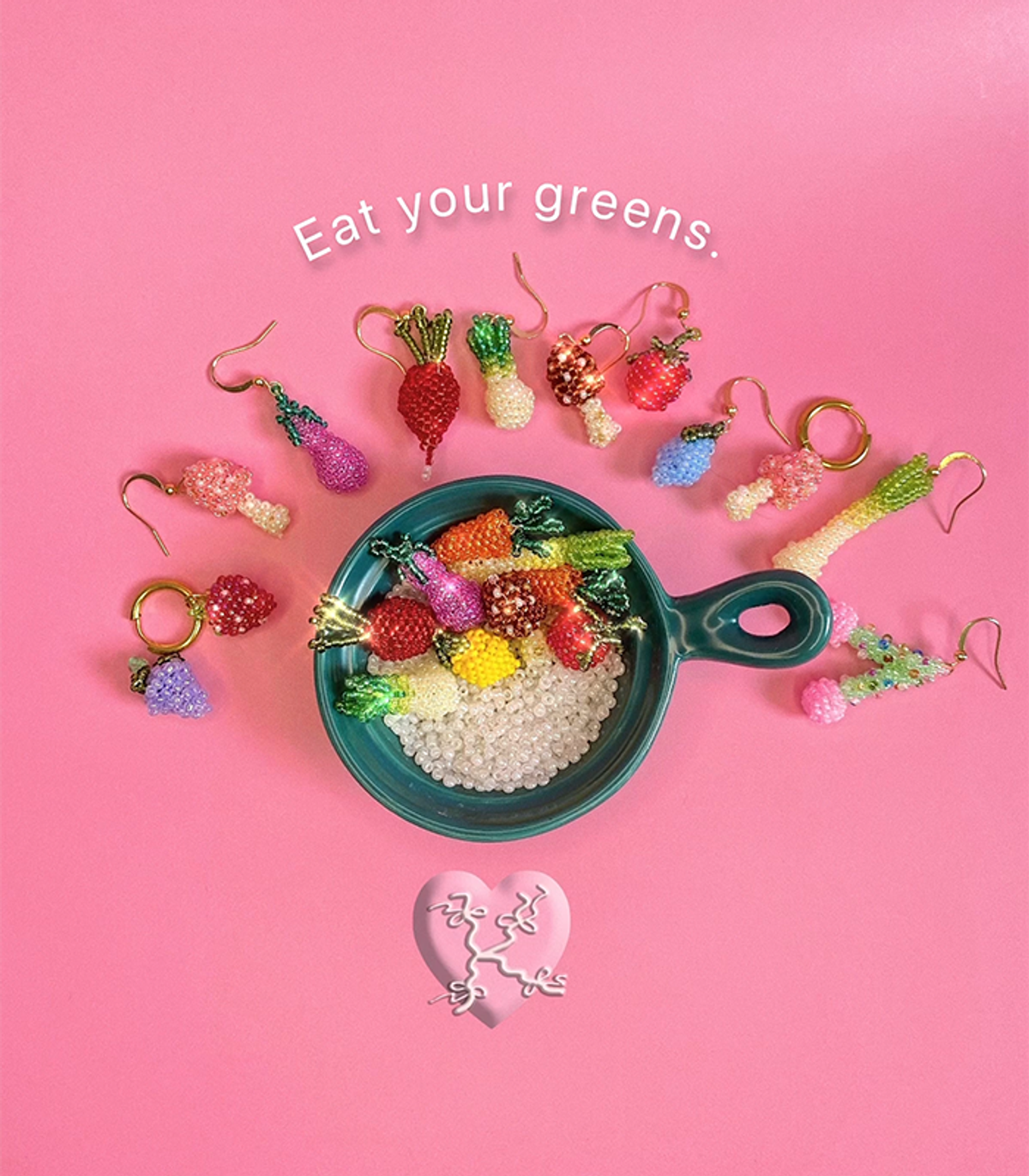 CORE COLLECTION: Kalbu's Greengrocer. Beaded juicy produce for you and me. Hoops and hooks are now available.
SHOP NOW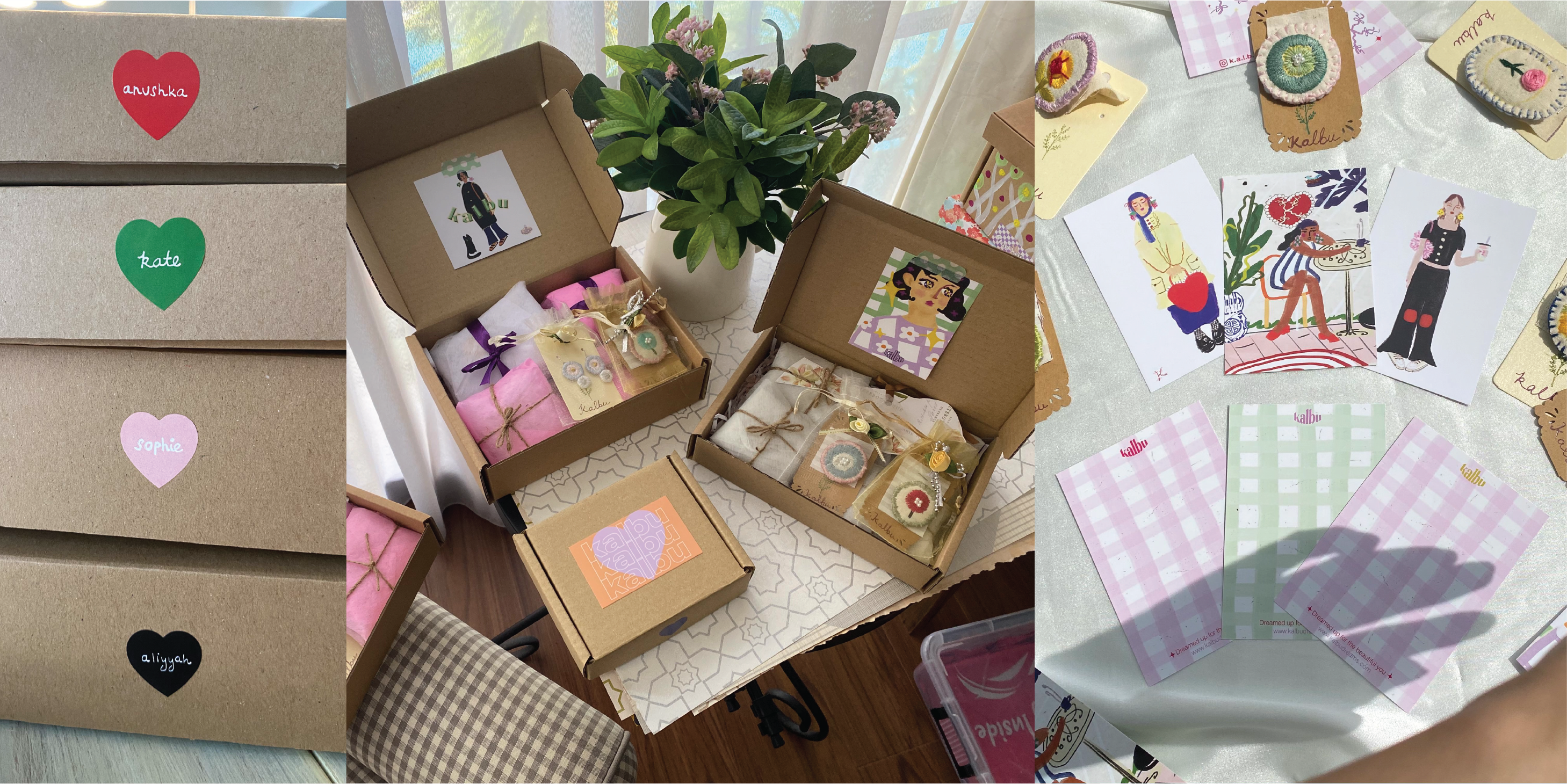 Hi! Welcome to the beaded world of Kalbu ♡ I'm Sha and I'm in love with the art of beading. I design, make and manage my small homegrown jewellery shop from the little suburbs of KL, Malaysia. Read more.
To show my appreciation for all of you who take time to purchase from Kalbu, every purchase will come with an A7 print set of lil doodles from my shop. Every min purchase of USD130 will come with an embroidered flower pin, lovingly handmade by my mom & an A7 print set! This includes international orders too - if your order reaches this amount I will take note & put these in for you ♡
I LOVE YOU! ❤️️ Happy browsing!